David Stinner of US itek Honored in Fifth-Annual MSPmentor 250 Report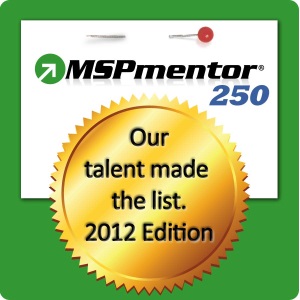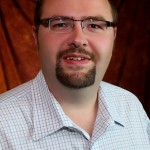 Buffalo, New York– David Stinner, President of US itek, www.usitek.com was selected for Nine Lives Media Inc.'s fifth annual MSPmentor 250, a global report that identifies the world's leading managed service executives, entrepreneurs, experts, coaches and community leaders. The complete MSPmentor 250 is available now at https://www.mspmentor.net/250
Stinner has led US itek to 30% growth in the last two years and earned the Buffalo Business First FastTrack Award in June 2012. He has grown the company's managed endpoint footprint by 100% over that time and increased monthly recurring revenue by over $25,000 since 2009. He continues to make inroads in selling HaaS as well, and in July 2011 achieved the Microsoft OEM Emerging Partner of the Year at the Worldwide Partner Conference, due to triple digit growth in Microsoft desktop and server licensing.
"I am honored to be among such elite company," said Stinner noting that many of the names on the list are also vendors and partners of US itek's. "However," he added, "without the pioneering spirit and commitment to client success from my entire team, this honor would not be possible."
"The fifth-annual MSPmentor 250 expands our tradition of recognizing the world's top MSP experts," said Amy Katz, CEO of Nine Lives Media. "If you're seeking to launch or build a managed services business practice, the MSPmentor 250 is the ultimate Rolodex to get you started."
The fifth annual MSPmentor 250 report is based on a global survey of MSPmentor site readers conducted from May through July 2012. The MSPmentor editorial staff also weighed in with nominations, based on the team's daily coverage of the managed services market. The resulting MSPmentor 250 coverage represents MSP experts across business, technology, sales, marketing, community development, coaching and more.
MSPmentor's readership and editorial staff are uniquely positioned to identify the world's top MSP experts. MSPmentor is the world's leading managed services provider blog and community—and the ultimate guide to managed services.
About US itek
Based in Buffalo, NY, US itek packages all the elements of reliable Technology Support to small and medium sized business who are focused on better outcomes with the use of technology, and security protecting data and the network. Through its CareFree IT Services, US itek provides Helpdesk, Proactive Network Management, and IT Consulting.
About Nine Lives Media Inc.
Nine Lives Media Inc. (www.ninelivesmediainc.com) defines emerging IT media markets and disrupts established IT media markets. The company's websites -- MSPmentor (https://www.mspmentor.net), The VAR Guy (https://www.thevarguy.com), Talkin' Cloud (https://www.talkincloud.com), MSPtweet (https://www.msptweet.com) and VARtweet (https://www.vartweet.com) are the leading blogs and social media destinations in the IT channel.